A Few Notes About Ordering Online:
Must be 21+ to order
All orders ship UPS and require an adult (21+) signature upon arrival. If you are not home to sign for it, the package may be returned to us. Refunds cannot be issued for items that are not deliverable.
Once you place your order, we will ship it within the next few business days and shipping times will vary depending on your location
Please be aware that shipments to UPS Access Point pick up locations may lead to holding limits or fees. Please contact your local UPS access point pick up location to learn about their shipment policies.
If you have any questions or issues with your order, please email hello@minneapoliscider.co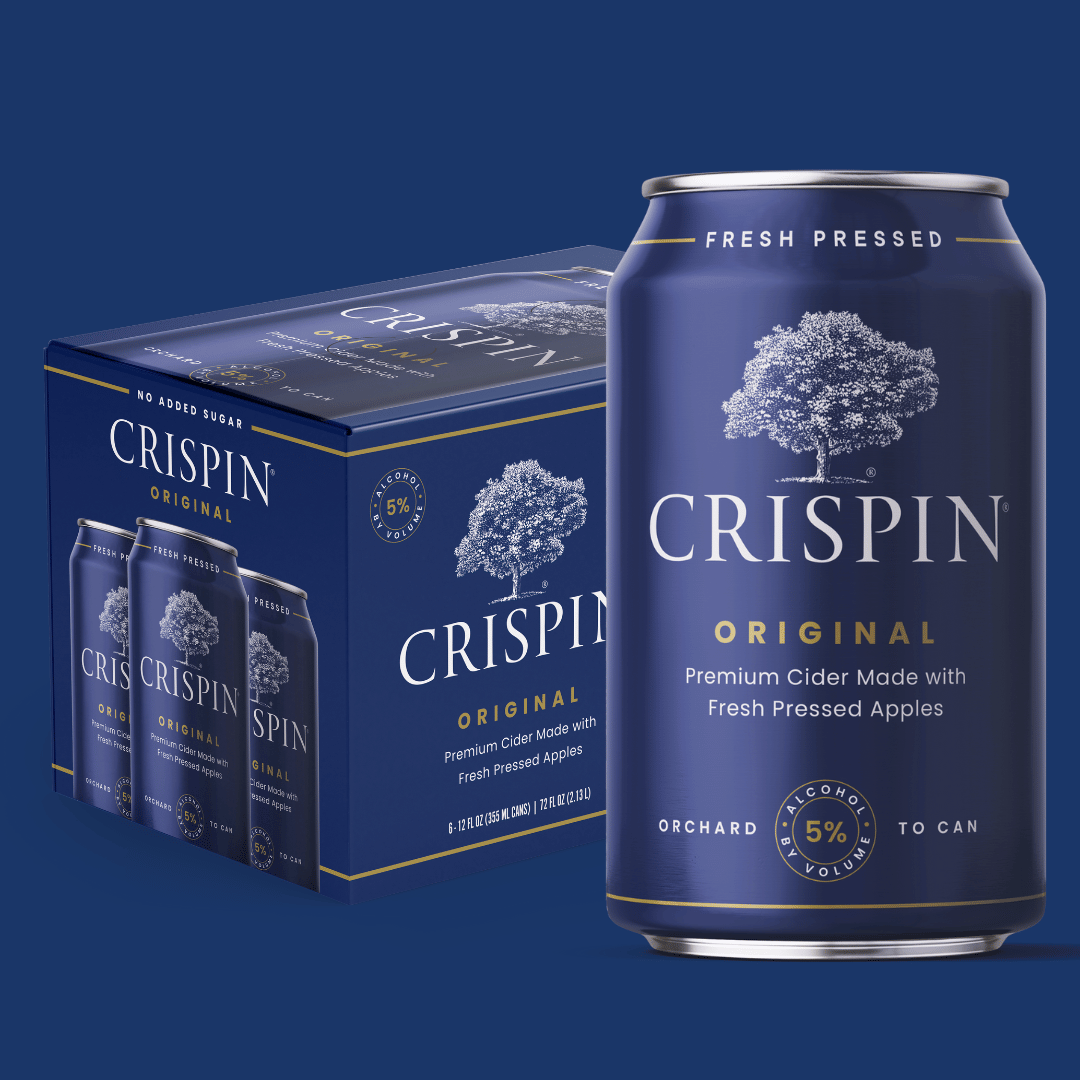 Crispin Original
5% ABV - Crispin Original, an American icon, is back with its timeless appeal. Crafted from fresh-pressed apples, this cider perfectly balances sweetness and dryness, making it an ideal choice for any occasion. Reach for the blue can with the apple tree that you know and love this year.

21+ Signature Required for Delivery
Pre-Order